I am now open for commissions on Ko-fi!!
http://ko-fi.com/necromasquerade/commissions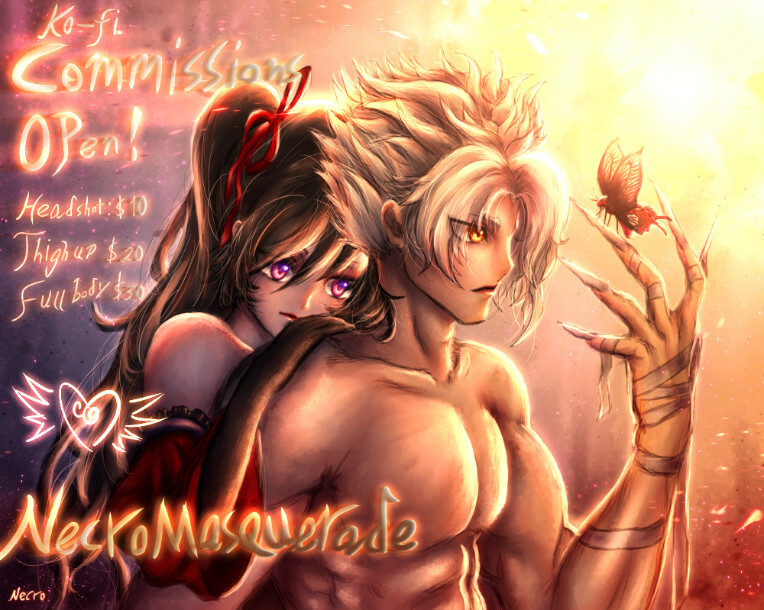 Headshot: $10
Thigh up: $20
Full body: $30
✔ What I will draw:
Humans/humanoids
Blood/gore
Original characters
Fanart
Soft/suggestive art
✘ What I will not draw:
Strong explicit sexual scenes
Realistic animals/none humanoid creatures
Imitation of other art styles or artists
If you would like art of something not listed here please ask.
Message me for more info!